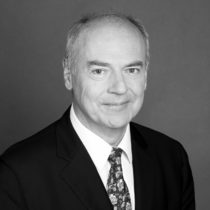 Admitted to practice in New York and Paris
Jean-Philippe advises clients on national and multi-national deals related to their growth and development, and accompanies them on a wide variety of corporate transactions, including mergers & acquisitions and other corporate investments and reorganisations.
Equally, he is involved in commercial and industrial projects, in France and abroad, and participates in the negotiation and development of complex commercial contracts and joint ventures.
Jean-Philippe also advises clients on commercial disputes, and in their strategy prior to and during litigation. He is qualified as a mediator with the Paris Center for Mediation and Arbitration (Centre de Médiation et d'Arbitrage de Paris).
He has a particularly broad experience in the oil & gas industry.
Jean-Philippe began his legal career in New York before joining the British firm Frere Cholmeley (subsequently to become Eversheds) in Paris in 1984. He became a partner of Proskauer Rose in 1998. In 2004, Jean-Philippe, with Anne Lucchini, were founding partners of the firm Berthet Husson Associés.
A.B. – Harvard College (1978)
Juris Doctor – Georgetown University Law Center (1981)